At Moore Propane we believe that delivering a quality product at competitive pricing with first class customer service is what small business is all about.  We also believe that supporting the people who support us is what community is all about.  When we founded Moore Propane in 2013, we made the commitment to support our local communities through yearly donations and financial sponsorships (see our 2020 donation recipients here).


In December 2019 we decided to take our support on the road.  We added a 5th truck to our fleet and we are proud to present it in the community and on our delivery routes in support of breast cancer awareness.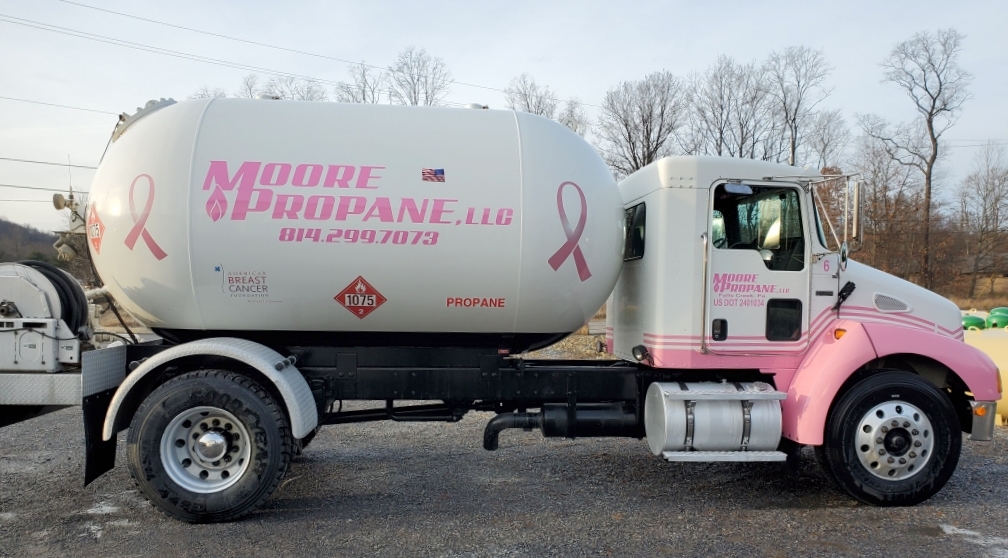 In addition to having our new truck in service painted to help bring awareness to this important issue we are also currently working on details with Lisa's Ladybug Patient Care Fund (Punxsutawney) to donate a percentage of our delivery profits back to the community during Breast Cancer Awareness Month (Oct. 2020).


Nearly all of us know someone who is or has been affected by breast cancer and we are happy to do our part in helping bring awareness and financial support this issue.


So…..If you see one of our driver's out in the new truck feel free to give him a wave or a thumbs up in support of breast cancer.   Together we can build stronger communities.  Together we can beat breast cancer!

Links:
Lisa's Ladybug Patient Care Fund