Moore Propane, LLC is a locally owned and family operated business.  The Moore family has been in the propane industry for three generations and together with their extended "family" of employees represent over 200 years of experience.

We believe that delivering a quality product at competitive pricing with first class customer service is what small business is all about.  Our propane is USA sourced, HD5 quality, and our profits are reinvested locally in the communities we serve.

We are a community first, local business:

To see how Moore Propane reinvested back into our communities in 2020 click here.

We treat our customers the way that we like to be treated…. Like family!

Think Moore…. Save Moore…. Moore Propane!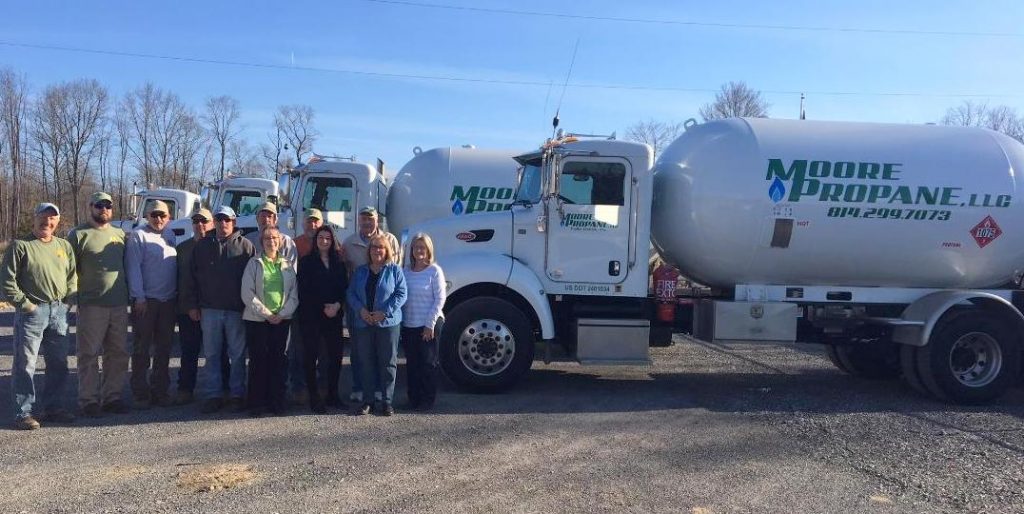 (The Moore Propane Team)



Hours of Operation (Falls Creek, PA)

:


Main Office
: 
M-F 8:30 am – 4:30 pm
                                 Fill Plant: 
M-F 8:30 am – 4:30 pm /  Sat. 8 am – 12 pm



Hours of Operation (Woodland, PA)

:


M-F 8:30 am – 4: 30 pm
Sat. 8:00 am – 12 pm

We currently deliver propane to the following areas:
DuBois, Clearfield, Brookville, Clarion, Reynoldsville, Falls Creek, Syskesville, Brockway, Kersey, Rossiter,Sigel, Fisher, Curwensville, St. Mary's, Johnsonburg, Wilcox, Rockton, Luthersburg, Sabula, Troutville, Saint Mary's, Emporium, Ridgway, Punxsutawney, Knoxdale, Weedville, Hazen, Bennet's Valley, Caledonia, Sterling Run, Medix Run, Sinnemahoning, Quehanna, Benezette, Clear Creek, Cooks Forest, Altoona, Huntington, Sate College and More!